Recently, an event was held keeping in thought words like feminism and misogyny where all the people present had only one ambition in mind – the need for uplifting women in our society. And, in today's time, we definitely need several events like these where women are treated like gold and not an untold story.
The event was held on 13 April in Delhi where a gathering of almost 200 people attended. It was a full-day event where one was able to see active participation as there were hardly any vacant seats seen. Special guest of honour, Kamlesh Gill did the auspicious opening of the event by lighting the lamp along with the organizers, Gurpreet Singh Tikku and Gurleen Kaur Tikku. For those who have confusion in recollecting the name, she was the one who played the role of 'Beeji' in 'Vicky Donor' and also as Katrina's grandmother in 'Bang Bang'. There were heart-warming talks in between by women from varied professions and in between the sessions there were talks by RJ Sayema and Harnidh Kaur. To add a cherry on top, a fusion dance performance was held by Rashmi Khanna.
According to the spectators, they were quite pleased with lively nature of Kamlesh Gill and her great spirit towards a life where she lives her life to the fullest and counts every second by making a new moment of joy. The crowd could be seen enjoying the event and discussing how well the whole conference was managed.
Moving on to the catering services and the brunch provided by them was finger-licking delicious food. Veeba the famous brand specialising in dips and other spreads was ready in service. They ranged from spreads to peanut butter giving people a perfect bite to dig in with all their favourite dressings of salad, mayonnaise and other items. They even showcased the recent items added to their sandwich making a stock of Sweet Toppings like Caramel Fudge Topping, Strawberry Fruit Topping, Chocolate Fudge Topping and Alphonso Mango Fruit Topping. All these sure sound delightful and make for a must buy and must try.
They even welcomed all the attendees with martini glasses filled with US cranberries which were delicately placed in the centre of each table. The cranberries along with great taste have a broad range of advantages as well. It helps in maintaining urinary tract health, decreasing inflammation, reduces cancer cell growth, enhances immune function and benefits stomach health.
Apart from these, the dried cranberries also help a lot by providing Vitamin C&E, are low in sodium, even good sources of Vitamins A & K and are cholesterol and saturated fat free. They prove to be quite beneficial for heart, health and gums as well. In addition to this even give care and nurture to your hair and skin.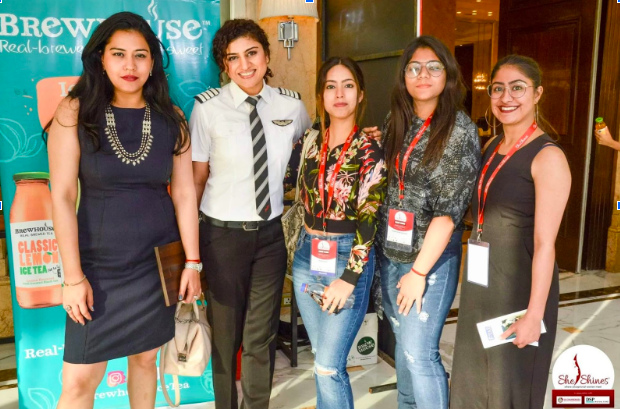 At the end of the event, the participants were surprised with goodie bags which contained stuff from famous brands that were quite admired by all the people present. These types of events play a crucial and vital role in not only spreading awareness among the community but also in instilling confidence and pride in the women folk.