Tech giant Google is constantly coming up with exciting apps and software having mind-blowing features and applicability. With its excellent Artificial Intelligence technologies and personalisation focused apps and OS, it is doing wonders to users. From mobile phone apps to mobile phone operating system, it boasts of some astounding features and technologies. Here is a list of five recent launches by Google that clearly asserts its capabilities, potentials, and technologies.
1. Google Tez now Google Pay: The most widely used online mobile payment application Google Tez has been renamed as Google Pay. This was announced by Google in the fourth edition of 'Google for India' event. It was released initially on 19th of September, 2017 on Android as well as iOS operating systems, keeping the Indian users at the centre. It is a mobile payments service which works on a unified payment interface. Since its launch it has widely been used all over India for payment services, thus allowing customers to evade cash problems.
What is more interesting is that Google has not only changed the name of its mobile payments service but has also packed it with very exciting and astounding features. Google has made a partnership with private banks through which Google pay India users will get their pre-approved loans directly into their account through Google pay. Google has announced a partnership with HDFC, ICICI, Kotak Mahindra and Federal banks seeking to enable Google Pay users to directly receive their pre-approved loans into their bank accounts via Google Pay.
The tech giant also seeks to expand the places where users can pay using Google Pay. For this purpose, Google has committed to expanding services for merchants. Since its launch, Tez is being used by over 22 million people's across 3 lakh cities and villages in India. In pursuance of this astounding success, Google has partnered with various payment technology providers such as Pimelabs and bill desk to further increase its usage. Online payment merchants like Goibibo, BookMyShow and Uber will now use Google pay for payment services.
Google Tez now Google Pay will allow its users to carry on their day to day payment transactions with more ease due to its increased applications and usages. This move by Google will increase its domination in online payment service market.
2. Google launches project Navlekha: During the fourth edition of 'Google for India' event, Google has announced a new program, 'project Navlekha' to bring the content of offline newspapers and magazines online. This is a big and beneficial move considering a country like India which has over 20 regional languages. With this program, Google seeks to add to the benefits of digitalization and increased internet connectivity in India.
The search tech giant, Google has made a great leap towards the 'digital India' campaign. Google's Search Engineering Vice President, Shashidhar Thakur says that almost 50 percent more people are using mobile phones daily in India for online search. But most of the contents and documents available on the web today are in English and a very few in Indian languages. the search will be truly helpful only when it will provide you with useful content in all those languages that you understand. He further added that most of the government registered newspapers and magazines don't have their websites. Setting a webpage is a difficult job. Moreover, a special scanner will be required for copying Indian languages, which comes under non-Unicode fonts from PDF to web pages. Google with its 'Navlekha' program seeks to resolve this issue.
Google is well versed with Artificial Technology and it will be using the same in Google Project Navlekha. This technology will convert any PDF content in Indian language into the editable text without any issues. It will be extremely easy to use and can be operated by anyone.
Google, with this project, aims to help the Indian regional publishers to bring their content online. This will help the publishers to make their contents easily available to more number of people in the era of internet and digitalisation. Initially, it will be available only in the Hindi language. Starting from Delhi, Google will soon start on-boarding publishers from other parts of India as well.
3. Cameos on Google App: Google has announced a new app for iOS that will allow the users to access video responses to most Googled questions about celebrities, sports stars, politicians, and local. This new app called Cameos will only be available for iOS devices. Using this app, a person can record their responses to most asked questions about them. Whenever someone searches those questions on Google, the recorded video response will pop up and the users will be able to view the video directly.
Cameos on Google app can presently be downloaded via invite only. The user can request for the invite by installing the app from the Apple App store. This 33.4MB sized app will only work on iOS 9.0 and above. The app will mostly be used by famous celebrities to allow them to connect aptly with their fans and people.
The app will regularly show the registered users the most asked questions about them. This will allow them to respond to the questions aptly and timely. The viewers will be able to watch the video response of their preferred celebrities in their Google feed.
Google is continuously evolving in the field of personalization. This app is a step further as far as selfie-style video response is concerned, which was launched in December 2017. This app is not just limited to selfie-style videos and also allows users to upload text, images, videos, GIFs and event information on Google feed. Basketball player Kevin Durant is one of the initial users of this app who will test use its efficiency and feasibility.
Cameos are similar to Instagram's Questions sticker that allowed users to connect easily with their followers. With this launch, Google is set to further strengthen its prowess in the field of personalization and social networking.
4. Android 9 Pie: Google has rolled out the ninth version of its mobile phone operating system, Android Pie. Android Pie succeeds Android Oreo, which was launched globally on 21 August 2017. Android Pie stands tall in Google's tradition of naming its mobile phone OS after sweets but it has something quite different from others. It comes with 'artificial intelligence baked in' to give users simpler as well as efficient experience.
Android 9 comes with a plethora of features that redefine the technology of AI and personalization. It comes with an adaptive battery feature which saves the battery for your most used apps by closing unused apps. Similarly adaptive brightness feature auto adjusts the screen brightness in each app on the basis of your usage. App Actions feature reminds you of each action related to an opened app based on your actions that you might want to take. For example, if you plug in the headphone, it will show you the options of calling your mom or playing your favourite playlist.
One of the greatest highlights of Latest Android 9 Pie is that it helps you to reduce your screen addiction. It has a Dashboard that records the amount of time you spend on the device. It also has App Timer, using which you can set the time you want to spend on a particular app. Once the time is over, the app icon will be faded out. Apps like Do Not Disturb, that gets rid of all pop-ups on screen, and Wind Down, which turns on Night Light and Does Not Disturb and blurs the screen before sleep time are gems of engineering.
These astounding personalization features speak Volumes about the AI technology of Google. Google will provide Android Pie update to brands like Sony Mobile, Xiaomi, HMD Global, Oppo etc. by the end of this year.
5. Google Assistant Indian language support: Since the launch of Google Assistant in 2016, Google has always provided it with updated features and added applications. India has been a prime focal point for Google since the begin, and so the Google Assistant supported English and Hinglish since the underlying days, before being made accessible in Hindi not long ago. Presently, at the Google for India 2018 occasion held in New Delhi on Tuesday, Google has declared new India-particular highlights for Google Assistant, with help for Marathi likewise presented. The tech monster is likewise working with a few neighbourhood specialist organizations to convey greater usefulness to the Google Assistant.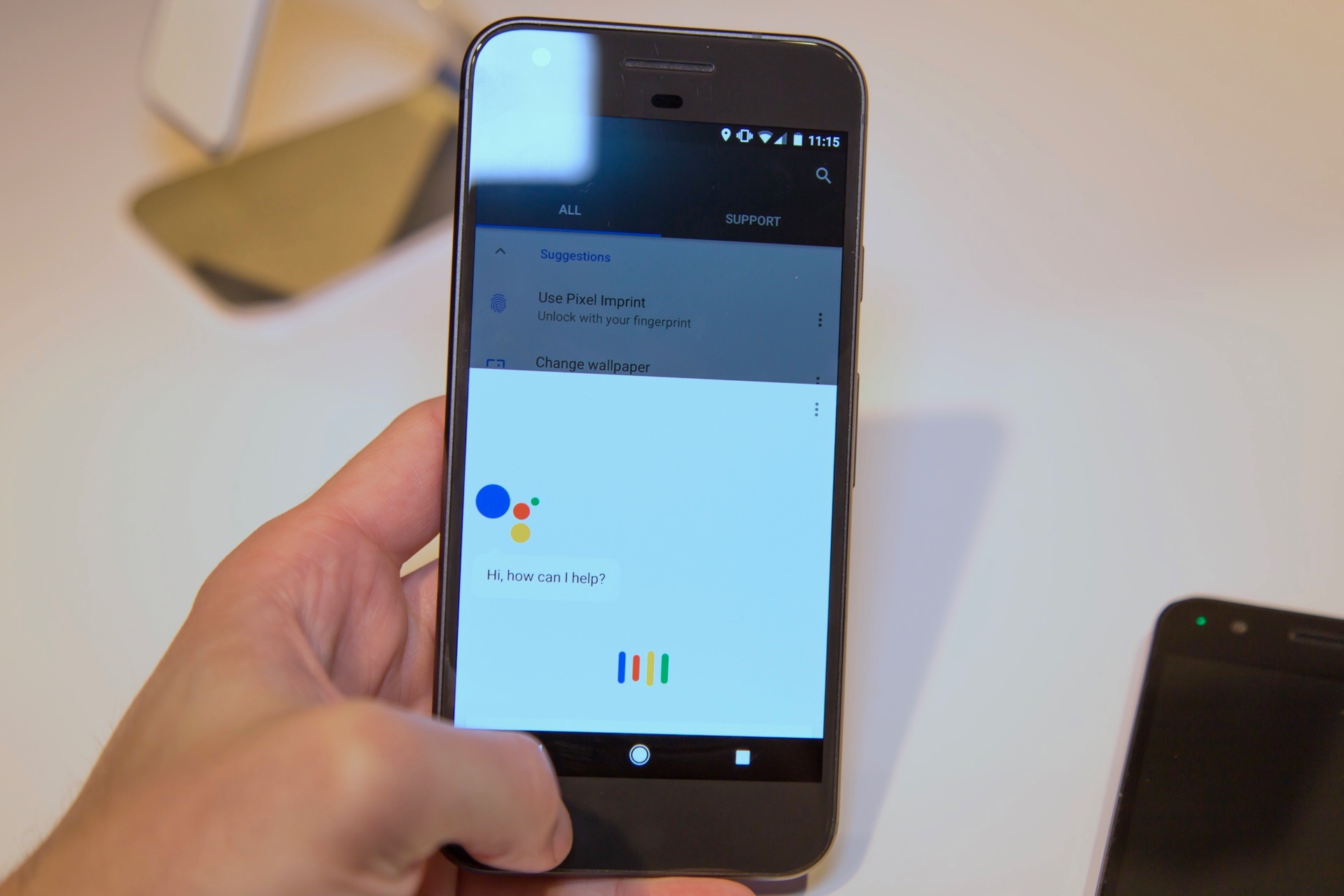 Google also confirmed that support for other seven Indian languages in under the process and will be launched soon. The more fascinating fact is that the Google Assistant is being loaded with the calibre to even talk in regional languages. We can expect this feature to be launched soon. This feature of Google Assistant will be activated by saying 'Okay Google, Talk To Me In Hindi' if you want it to operate in Hindi. Same follows for other languages, apart from saying 'Hindi'.
Google is considered a giant in the fields of personalisation and AI. It is currently working with many third-party apps to collaborate them with Google Assistant for better personalization and ease of use. Apps like 'Where is my train' will be collaborating with Google Assistant by which you can open this application using Assistant.
Google has launched 'India Builds Actions' program to connect with more Indian developers to increase the applicability of Assistant with more apps. Google is becoming a giant in the field of AI. This will benefit, developers, users as well as Google in expanding its influence in the Indian subcontinent.