Premade gaming PCs make a good entry point for gamers looking to upgrade their hardware. And while these work fine for running popular titles like PUBG or Overwatch, you'll want to build a rig of your own to get the best balance between cost-efficiency, upgradability, and performance.
Fortunately, consumers aren't limited in choices nowadays when it comes to PC components. However, the dizzying array of options can put most people off from starting. So, here's what you need to know to help you out:
Processor
Using the latest CPU might give you the most optimum performance, but it's not always the best option if you're on a budget. As an alternative, cut down on component costs by buying last-generation processors that are much cheaper, but can still provide you with a great performance that's comparable with the newest CPU models. For instance, the Ryzen 7 3700X (released in 2019) is a formidable processor — thanks to its eight-core, sixteen-thread design and 4.4GHz overclocking speed.
Graphics card
More than the CPU, the graphics processing unit (GPU) or graphics card plays the most vital role in a gaming PC's performance. It does most of the heavy lifting when you're playing — taking data from the CPU and rendering it into crisp images displayed on your monitor. Thus, more powerful GPUs can produce crisper images in less time, ensuring an overall smoother gameplay experience.
GPUs on the highest end, like the Nvidia GeForce RTX 3080, can support the resource-intensive ray-tracing feature, which renders light and shadow into lifelike graphics. But for standard 1080p gaming, cards like the Radeon Gigabyte RX 580 (with 8GB of video RAM) will do the job. You also need to ensure that your GPU has ports compatible with your monitor, and that it fits onto your motherboard properly.
Motherboard
Your PC's motherboard is the brain of your entire gaming system, allowing its components to "communicate" with each other. As such, make sure that your motherboard is compatible with each piece. This is because motherboards are pre-built with PCB stackup impedance calculations already set, which means their power levels are pre-determined too. For instance, if you choose a motherboard that doesn't match your processor's signal layers, this could lead to your system lagging or not functioning altogether. The same is true for RAM modules, GPUs, and other installable parts you can fit onto your motherboard, so be sure all your other components are compatible before purchasing anything.
Another consideration when choosing a motherboard is form factor, which determines the motherboard's size and other features. The most common ones are the small Mini-ITX, the medium-sized Micro-ATX, and the standard ATX, which is what most PCs today carry. Gaming motherboards like the Asus ROG Maximus XII Extreme typically have more expansion slots in which to install additional RAM and GPUs — making them a good investment for future-proofing your build.
RAM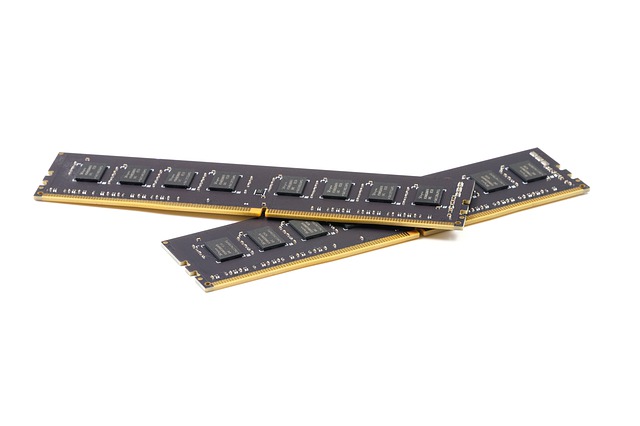 In general, you will want at least 8GB of RAM to run the latest MOBA and FPS games. However, more is not always better — and how much RAM you need will always depend on the tasks you're doing. For example, running Assassin's Creed: Valhalla requires roughly 8GB of RAM to play. When on a PC with a 32GB RAM, it will result in around 24GB of RAM unused and wasted. You can boot the same game on a 16GB RAM PC and not notice the difference. On the other hand, if you're playing and recording your screen at the same time or rendering a video in the background, this is where the extra RAM comes in handy. With that said, you should check your motherboard for the type of RAM DDR generation it supports. Motherboards with DDR4 capability will not work with DDR3 memory, and vice versa.
Display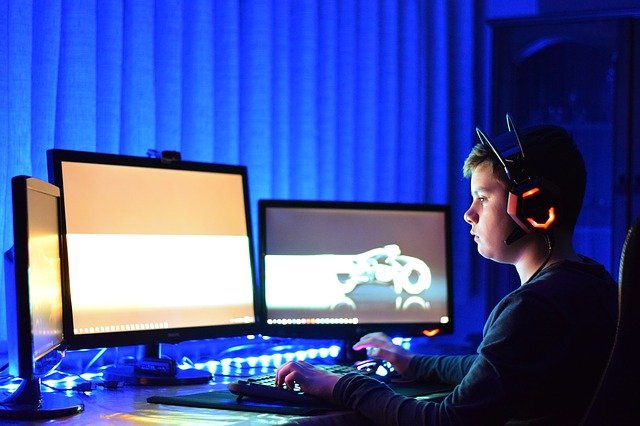 The monitors are the window to your PC's soul, so you shouldn't skimp on their quality. For gaming computers, prioritise fast refresh rates and low latencies to reduce choppiness and get the best out of real-time games. The minimum refresh rate should be 120Hz, but you should aim for higher when possible. Additionally, choose one that has a high resolution. The standard is 1920 x 1080 Full HD, but if you really want to push your machine, go for monitors that support 4K (though this entails having a GPU and CPU that can support such resource demands).
The type of panel technology is also a major factor. You can choose from Twisted Nematic (TN) panels, which are affordable and responsive but prone to colour shifting when viewed at different angles. Meanwhile, Vertical Alignment (VA) panels offer vivid colours and high contrast ratios, but suffer from performance issues due to ghosting effects. Finally, In-Plane Switching (IPS) panels offer the best colour quality and wide-viewing angles, but tend to have a slow pixel response.
Building your dream gaming PC may seem like rocket science at first — especially with so many factors to think about. However, it's actually quite doable if you know the parts you're looking for.